Eve Taylor was originally founded in London in 1963, and now exports to almost 40 countries worldwide.
The company thoroughly research their formulations and their products are developed specifically for use by ​professional beauty therapists, who only prescribe products suitable for the skin type and current condition.
All products are formulated to balance with the correct pH of the skin. As we change our skin changes so choosing and using the correct products is vital to maintaining great skin. After five decades, Eve Taylor have proven that their products deliver highly effective results.
In the last 50 years, Eve Taylor have never tested any of their products on animals, and all their products are Paraben free. The company do not use ingredients such as artificial colours or fragrances, as well as other known irritants (including alcohols, formaldehyde, petrochemicals, or phthalates) which can sensitise the skin, as well as other ingredients that can be comodegenic (pore blocking).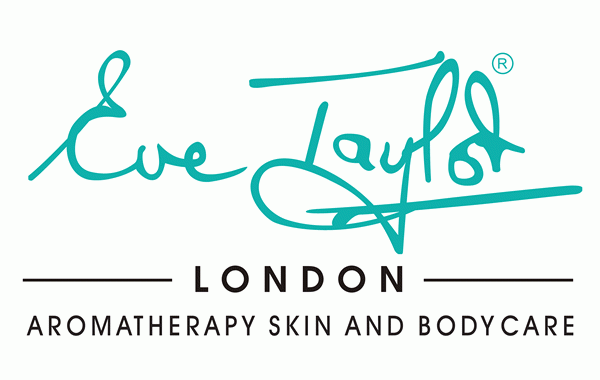 My Beautiful Eyes offers innovative beauty treatments that focus on the eye region, including Mylash lift, Mylash professional/express, Mylash Volume and Mybrows.
Halo Gel Polish is manufactured to the very latest industry formula and provides many benefits to the Nail Tech, including ease of application, fantastic shine and tremendous depth of colour while providing 14 days of chip resistant long lasting shine.
We offer a complete premium waxing system that is designed to make your waxing treatments easier, virtually pain free. Superb results guaranteed. Lycon wax truly removes hairs as short as 1mm and not tested on animals.
FANTASTIC RESULTS, EVERY TIME
A natural-looking self tan doesn't just make you look great on the outside but it also makes your inner confidence glow too.
A HISTORY STEEPED IN TANNING
Sienna X started life creating premium spray tan solutions for salons and therapists.
As the leading professional tanning brand – winning the Beauty Guild Awards 10 years in a row – we have worked with a wide range of celebrities, bloggers, film and TV shows including Skyfall and Strictly Come Dancing. We have applied this same quality and expertise to the retail market, truly raising the bar for what you, the consumer, should expect from self tanning…
"One of the most natural tans we've ever seen" – Marie Claire
"For a sunkissed glow use Sienna X" – Hello!
Skyncare is a market-leading technology company for aesthetics professionals, driven by a core group of highly qualified and dedicated professionals.

Plasma Elite II ® The Plasma Elite Machine is a leading non-invasive Plasma Pen used to lift and tighten loose skin and other problem areas, and the results last a lot longer than other tightening treatments.
Wellmax producers of Callus Peel has made efforts since 30 years ago to return the huge advertising cost of cosmetics to consumers as their true benefit, and we select plant based elements with a strict standard to reflect them in our products
Wellmax presents plant based expert cosmetics that contain many elements that are light and have no side effects but are truly effective, and the effective products have been loved continuously for a long time
Kalentin is a brand that supplies professional products for the cosmetic industry. In our store you can fully immerse yourself in the world of beauty with our vast range of products for beauty, hair, makeup and lashes.
We provide high quality, professional technical equipment and we design furniture for hairdressers and beauticians.
With over 50 years of presence on the market, we offer the highest quality products "Made in Italy".
Our company is specialised in manufacturing and exporting cosmetic products developed for the health, beauty and wellbeing sector.
Our main goal is to satisfy the clients needs offering them effective solutions for facial and body treatments through the best selection of active ingredients.
All the mccosmetics products are created due the expertise and research of capable professionals with years of experience.
We want to offer our clients long term trust based on mutual benefits.
CACI International has revolutionised the beauty industry since its beginning in 1992, providing leading-edge technology and maintaining an incomparable reputation for excellence and innovation.
Our continuing investment in research and development enables us to be at the forefront of new scientific and technological breakthroughs. CACI International continues to set the standards and is proud to deliver systems that give you the exceptional results that the world has come to expect from the industry leader.
As the UK's number one equipment manufacturer and supplier of noninvasive aesthetic treatment systems, CACI supply to over 10,000 of the world's leading hotels, spas and aesthetic clinics.
CACI's advanced non-surgical face & body treatments deliver instant visible results and are an excellent way for clinics, spas, salons and skin specialists to increase both revenue and client retention as well as attract new clients.
Our heritage
Founded in Lancashire with our proud made in Britain flag in 2004, our ethos remains to innovate exceptional unique beauty products that are all-encompassing for you, our unrivalled brands are Faith Lift 'Non-Surgical Face Lifting', Shrinking Violet, the revolutionary inch loss solutions which have taken the world by storm since launching in 2012.
Our promise is to bring you miracle products that you will love, that are rare, exceptional, unprecedented.
Our products are innovated with scientifically- proven, medically- accepted ingredients and technologies, overseen by a contingent of doctors and scientists for proven results.

Our inspiration is to innovate, create and design the best beauty products that are un-paralleled in the beauty market today.
Our products are designed to work to their optimum capacity and create results immediately. Whether lifting or shrinking you will love our results driven brands.
/